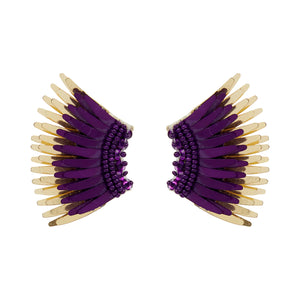 Mignonne Gavigan - Mini Madeline Earrings in Purple/Gold
Introducing MG Gameday collection just in time for the start of NCAA football. This capsule collection was thoughtfully designed and developed with football fans in mind, featuring 30 limited-edition styles consisting of embroidered earrings and brooches. 
Perfect for Clemson, LSU, Richmond Academy and MORE... Wear these perfect earrings and get ready to SCORE ~ Go Team Go!