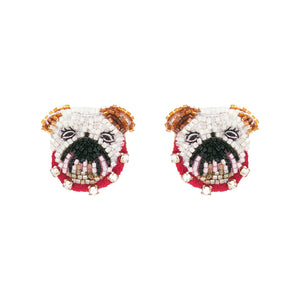 Mignonne Gavigan - Bulldog Stud Earring
Introducing MG Gameday collection just in time for the start of NCAA football. This capsule collection was thoughtfully designed and developed with football fans in mind, featuring 30 limited-edition styles consisting of embroidered earrings and brooches. 
Cheer on the dawgs in these this cute bulldog brooch, bursting with Georgia pride!